Providence Chinese is a collaboration between Providence University's Chinese Language Education Center and Chinese Learn Online. This online course for learners of Mandarin Chinese combines the expertise of these two leading institutions into one.
About Providence University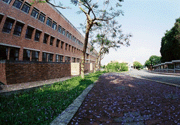 The history of Providence University began in 1920 when Mother Marie Gratia Luking (1885-1964) and the five Sisters of Providence came to China and formed an elementary and high school for girls. Due to political turbulence, the school was forced to relocate and eventually move to Taiwan in 1948. Since then, the school expanded into a junior college and on to its current university status. In 1996, the Chinese Learning Education Center was established and it is now one of ten Chinese teaching institutions recognized by the Ministry of Education for the Republic of China (Taiwan). Teachers at the CLEC are holders of master's or bachelor's degree with professional experience in Chinese language instruction. The teachers have been trained by CLEC, National Teacher Normal University, Taipei Language Institute, and Chinese Department and the Graduate School of Western Language and Literature.
About Chinese Learn Online

ChineseLearnOnline.com was established in 2006 to take advantage of the growth in podcasting use as an educational tool. Since then, CLO lessons have been downloaded by tens of thousands of users from most countries and territories around the world. CLO uses a progressive approach that takes users from the absolute basics all the way to intermediate fluency through more than 400 lessons.